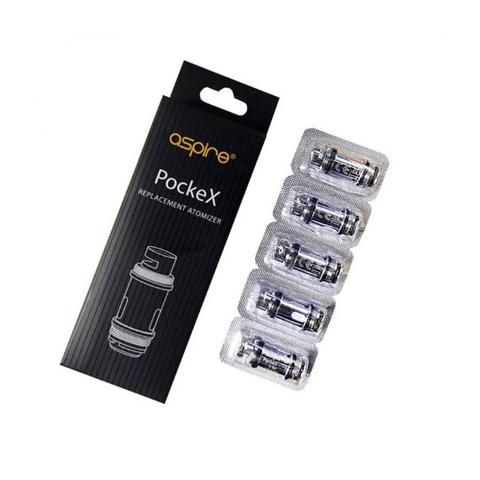 Aspire - Pockex Coils
Pack of 5 replacement coils for the Aspire PockeX AIO All-In-One vape kit.
The PockeX coils adopt the new U-Tech coil technology and operate at a wattage output between 18W and 23W. This atomizer features a coil of a resistance of 0.6ohm and made of 316L stainless steel wire.
Specifications: