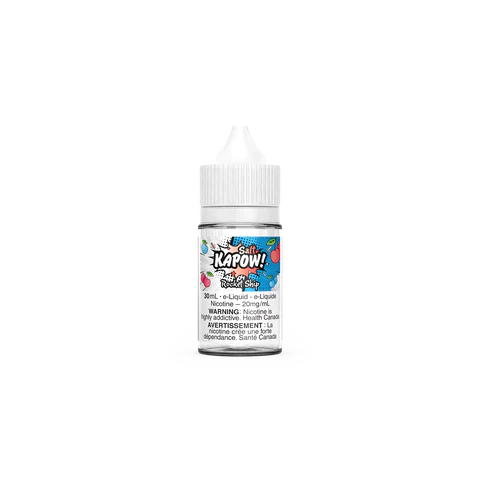 Kapow Salt - Rocket Ship
Prepare for liftoff with your favorite red white and blue frozen rocket delight! Chilled to perfection with a splashingly cool exhale. Notes of cherry and blue raspberry will Zooom you into outer space!
Kapow Salt is NOT intended for use in Sub-Ohm Tank systems. Kapow Salt E-Liquid is intended for small pod systems. 
50% VG 50% PG