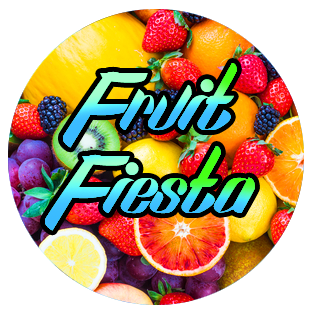 E-lixir - Fruit Fiesta
A rich combination of Berries, Strawberry and star fruits are packed together in this e-juice. Made with real fruit extracts to give you that real full bodied fruity flavour. This is a blend of fruity and slightly sour flavour.

Bottle Size: 60m Gorilla PET bottle. 
Only food grade flavouring ingredients are used.
The juice base is a 60% PG - 40% VG base.
All made using 100% North American ingredients.